Special Promotions
With awesome valued packages
Special Promotions
With awesome valued packages
Special Promotions
With awesome valued packages
Special Promotions
With awesome valued packages
Special Promotions
With awesome valued packages
Special Promotions
With awesome valued packages
13-Day Flights and Mekong Cruise package from Vietnam to Cambodia
Deal Code : SLD13D_PRA
Package INCLUDES
Return international flights from Australia with Singapore Airlines
8-night onboard 4* RV Lan Diep Mekong Cruise
1-night at 4* Central Place Hotel in Ho Chi Minh City, with breakfast
2-night at 4* Empress Angkor Hotel in Siem Reap, with breakfast
Entertainment onboard
All meals included onboard - DRINKS INCLUDED* with meals
Refined local cuisine
All port fees included
All excursions and entrance fees
Onboard activities and/or lectures
Travel assistance
Exclusive BONUS
5% discount for return customer
Return airport transfers
Half day Ho Chi Minh City Tour with lunch
Half day Cu Chi Tunnel Tour with lunch
Full day Angkor Wat tour with lunch
$30 on-board credit
$70 travel voucher toward your next booking with us
20% discount on Comprehensive Policy Travel Insurance
From: $2,983
Per person
Twin share
SALE END
ONLY 15 CABINS LEFT
---
13 Days - Main Cabin $2,983
Total Price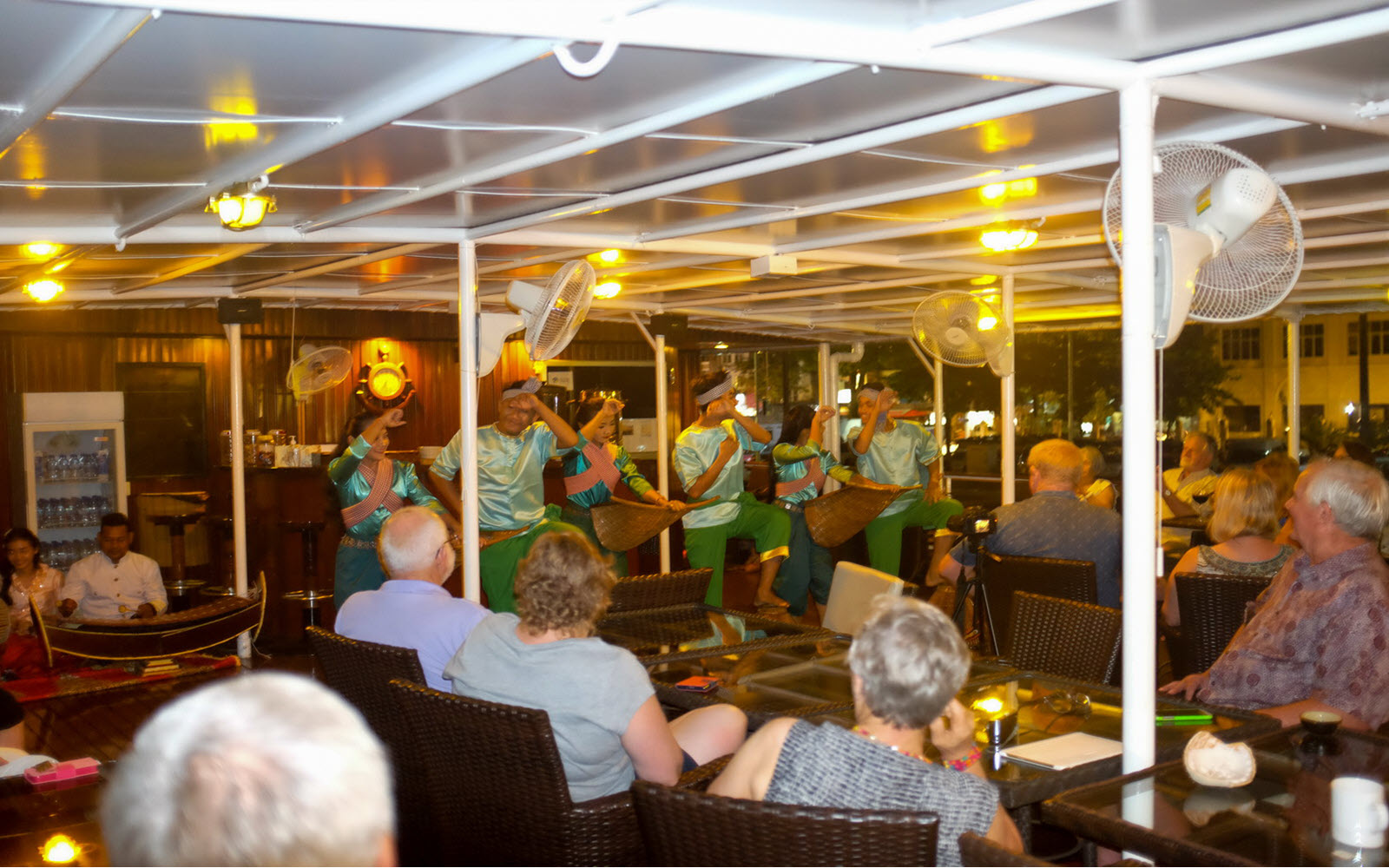 13-Day Flights and Mekong Cruise package from Vietnam to Cambodia
HO CHI MINH CITY – CU CHI TUNNEL - MY THO - CAI BE - VINH LONG - SA DEC - CHAU DOC - PHNOM PENH - KOH CHEN - KAMPONG TRALACH - KAMPONG CHHNANG - TONLE SAP - SIEM REAP - ANGKOR WAT
AMAZING SALE! Get 40% OFF a 13 day Vietnam & Cambodia Mekong River Cruise in 2020. Price of $2,983 per person INCLUDES returning international flights from Australia with Singapore Airlines!!
This is a super special sale only valid until 31 Jan 2020; the price is normally $5,122 per person, so don't miss out!
Our ship will sail from the heart of Ho Chi Minh City, through authentic Mekong River villages, to Phnom Penh, Tonle Sap Lake and Siem Reap, where you'll explore the world-famous Angkor Wat Temples!
Ship docks in the heart of Ho Chi Minh City
Explore Cu Chi Tunnel, an underground city constructed by Vietnamese guerrilla during Vietnam War
Shipboard crossing through the splendid Cho Gao canal
Discover historical cities: Ho Chi Minh City and Phnom Penh
Witness the daily life of people along the Mekong Delta and visit a local school
Visit the incredible ruins of Angkor Wat
Meet the locals and learn about their daily lives in Koh Chen and My Tho
Enjoy a personalised experience in small group shore excursions with maximum 20 passengers
Official welcome from the captain and crew
Tour leader or cruise director on board
Headsets provided for excursions
Return international flights with Singapore Airlines (economy class) ex SYD*/MEL/*BNE/ADL/PER
Departure City Surcharge: $150 per person for depart from Sydney* or Brisbane*
Stopover: Not available
Flight Class Upgrades
- Premium Economy: Not available
- Business Class: Subject to availability
Please note your international route as below:
13 Days: from Australia to Ho Chi Minh City and from Siem Reap to Australia
16 &18 Days: from Australia to Hanoi and from Siem Reap to Australia
Domestic flights for upgrades packages
Packages option
- 16 Day: Economy Class (Vietnam Airlines): From Haiphong to Ho Chi Minh city
- 18 Day: Economy Class (Vietnam Airlines): from Hanoi to Danang; Danang to Ho Chi Minh city
Flight Class Upgrades with Vietnam Airlines
- Premium Economy: Subject to availability
- Business Class: Subject to availability
Luggage allowance with Vietnam Airlines: 20kg

8-night onboard 4* RV Lan Diep Mekong Cruise
Entertainment onboard
All meals onboard - DRINKS INCLUDED* with meals
Refined local cuisine
All port fees included
All excursion and entrance fees
Onboard activities and/or lectures
Two English-speaking tour guides onboard
Tour leader or cruise director on board
* A soft drink or beer is provided with lunch & dinner onboard. A wide selection of drinks/alcohol is available to purchase.
Additional information
Cabin Information
All cabins are air-conditioned
Triple Share: Not available.
Bedding Configuration: Double or twin bedding (subject to availability).
Adjoining / Interconnecting Rooms: Not available.
Note:
Medicine fridge is not available in the cabin, but is available in the bar area if required.
Currency Onboard
The currency accepted on board is US dollar. You can pay in dollars or by using an international credit/debit card (Visa and MasterCard) at the end of the cruise. It is recommended to have some small denomination US dollars in cash with you during your trip.
All expenses incurred onboard the ship will be charged and finalised at the end of the cruise, by cash (in USD) or credit card. EFTPOS facility is available on board.
Laundry
Laundry service is available onboard and will incur additional charges if used.
Massage
A massage service is available onboard and will incur additional charges if used.
Other Information
This cruise is not recommended for persons with reduced mobility as there are no lifts on board the ship.
Crossing Tonle Sap Lake: During the high-water season, usually from August to the end of November, the crossing will be done on your ship. In the low-water season, from December to February, the crossing will be done on high-speed boats (approximately 4 hours). In the very low-water season, from approximately February to April, the transfer from Siem Reap to Koh Chen to join your ship will be done in an air-conditioned coach (approximately 5 hours).
Low waters can happen at any time during the year. The time frames are given as examples but are dependent on the quantity of rainfall.
The banks of the river we cruise on can be steep and slippery depending on the water level.
The itinerary, stopovers and excursions can be modified by the cruise company and our on-site representatives if needed. The captain of the ship has the sole authority to modify the ship's itinerary for safety or navigational reasons.
1-night at 4* Central Place Hotel in Ho Chi Minh City with breakfast
2-night at 4* Empress Angkor Hotel in Siem Reap with breakfast
Triple Share: Not available.
Bedding Configuration: Double or twin bedding (subject to availability).
Adjoining / Interconnecting Rooms: Subject to availability
Enjoy a personalised experience in small group shore excursions/touring with a maximum 20 passengers per vehicle
Half day Ho Chi Minh City Tour with lunch
Half day Cu Chi Tunnel Tour with lunch
Full day Angkor Wat tour with lunch
All our touring/excursions are with local tour guides
A smaller local boat will transfer guests ashore for excursions along the river
Headsets are provided for excursions
Airport transfers in Ho Chi Minh City and Siem Reap are included
11 breakfasts, 10 lunches; 8 Dinners and inflight meals with Singapore Airlines
Meals are a mixture of Asian and Western cuisines.
Breakfast & Lunch is buffet style on-board. Dinner is set menu or al a carte.
Set meals during tour / shore excursion
Self-service Tea, Coffee & biscuit is available on the sun deck throughout the day.
One bottle of water is provided per passenger during each excursion/tour. Bottled water is also provided in the cabin.
* 1 x Soft drink &/or local beer is provided during lunch & dinner onboard. A wide selection of drinks / alcohol is available to purchase.
NOTE: It is your responsibility to notify us of any dietary requests/requirements.
Please note we will do our best to meet your request/requirements, however, cannot guarantee that it can always be accommodated.
You will be responsible for all your personal belongings while on the tours and cruise ship. It is your responsibility to make sure your cabin is secure.
You must carry your own luggage from/to the coach and to/from the hotel room. The driver will assist with the uploading/off-loading of your luggage.
Cruise crews will help you to upload/off-load your luggage to/from the ship
For international flights, 30kg of check-in luggage and 7kg of carry-on luggage are allowed per passenger. A surcharge may apply for oversized/overweight luggage subject to the airline's policy.
If you are a Tweet World Travel return customer, we will give you a 5% discount for this package. Please contact our office on 1300 739 652 or contact your travel consultant to redeem this offer.
After purchase, you will receive your booking confirmation and Passenger Information Form by email. Within 24 hours of purchase you need to send us a copy of your passport together with your Passenger Information Form.
After 24 hours of your purchase, you are required to make full payment for your order.
If you would like to cancel your booking, please refer to our cancellation terms.

Please note:
Any special requests, preferences MUST be clearly stated in your Passenger Information Form

Any change requested after submitting your Passenger Information Form cannot be guaranteed, is strictly subject to availability and will incur surcharges
Credit Card: 1.8% surcharge
Bank Transfer:
Travel Voucher will be issue 30-15 days before your departure
Tipping Guide
Tipping often makes up a large part of the crew and tour guides' wages and a tip is appreciated if you are happy with the services provided during your cruise. In general, while tipping is widely accepted as a way to show your appreciation of good service in Asia, it is not compulsory.
Tweet World Travel has not included tipping in your cruise price because we believe that the guest may choose to tip according to the service you receive. If you do choose to tip, please refer to a suggested guide below:
External Services
During your cruise you will use External Services such as local tour guides, musicians, buses, ox cart rides, Tuk-Tuk rides, sampan rides and local boats.
For your convenience your Tweet World Travel Tour Leader would like to collect $20 US per passenger at the beginning of your cruise to cover the tipping for all these services, for the entire duration of your trip and they will distribute these tips when required.
Onboard Services
| | | |
| --- | --- | --- |
| SERVICE | RECOMMENDED AMOUNT IN USD | WHEN TO GIVE |
| Tour Guides | $3-6 US per passenger per day | An envelope will be provided. Please give directly to the guide at the end of each cruise/tour |
| Staff & crew on board | $10 US per passenger per day for the entire crew | An envelope will be provided. |
Our products DO NOT include Travel Insurance. Travel insurance is not included in this package.
For your protection, we strongly recommend that you purchase comprehensive travel insurance for your travel arrangements (without limitation) that include coverage for medical expenses, loss of luggage, cruise, land content and airfare charges that may occur. We are an authorised representative of CoverMore Travel Insurance Services.
We can provide you with general information about the travel insurance options available to you. If you decline travel insurance, you will be required to sign an indemnity statement/disclaimer.
If you wish to purchase Travel Insurance with us, we will give you a 20% discount on your comprehensive policy.
All travellers must have a valid passport for international travel and most countries require at least 6 months validity from the date of return and some countries require a machine-readable passport. When assisting with an international travel booking, we will assume that all travellers on the booking have a valid Australian passport. It is important that you ensure that you have valid passports, visas and re-entry permits which meet the requirements of immigration and other government authorities. It is your sole responsibility if any fines, penalties, payments or expenditures are incurred as a result of such documents not satisfying the requirements of those authorities.
This package DOES NOT include a Vietnam nor Cambodia Visa. You will need to have a current Visa for entry into Vietnam and Cambodia. If you wish to apply for the applicable visas through us please see below for a single-entry visa fee:
Vietnam Visa $95
Cambodia Visa $85

Please note if you apply for the visa yourself : the land port/border in which you will leave Vietnam for Cambodia is "Sông Tiền".

Some private online visa services and travel agents have scammed travellers or have been involved in the public disclosure of the personal information of applicants for visas and 'visa issued on arrival' approval letters. To avoid such scams, only use official Government of Vietnam services to arrange your visa.

Visa and other entry and exit conditions (such as currency, customs and quarantine regulations) change regularly. Contact the nearest Embassy or Consulate of Vietnam or Cambodia for up-to-date information.
Please note: Passengers who are not Australian citizens must check with the respective consulate or a visa agency to determine what their visa requirements are and what personal identification is required.




This deal is valid until 31 January 2020
After your booking has been confirmed: No flight booking changes are possible
Child Policy
Child from 1-11 years old receives 15% discount on this package
For a child 12 years old and above, the full price will apply
Passenger names must be provided exactly as per passport at the time of booking. Any spelling corrections made after full payment is paid must be sent in writing and will incur additional fees, including local suppliers' fees, admin fees, any ticket/voucher re‐issue fees, etc.
Tweet World Travel reserves the right to correct any errors in rates quoted/invoiced or calculated, or any omissions made at any time during your booking. Any verbal quote given is an indication only of the final price and is subject to confirmation in writing. Even once payment has been paid in full, but an error in price has been found, Tweet World Travel reserves the right to correct any error or outstanding amount.
By booking with us the client agrees to be bound by the terms, conditions and responsibilities set forth in this booking. The client also agrees that:
All persons are fit and physically able to partake unaided in their chosen activities/package tours /cruise etc. as outlined in the itinerary.
All parties acknowledge the physical demands and hazards involved in the tour or cruise they will be undertaking and have chosen to participate at their own risk.
All parties understand that any medical or dietary information provided to us will not, under any circumstances, make Tweet World Travel liable if a particular condition exacerbates while on tour or cruise, which might affect their ability to participate in any portion of the tour or cruise.
Full payment will due 24 hours after your booking is confirmed.

You can make a payment by Bank Transfer, Cheque or Credit Card
Credit Card Fee
The following Card Fees apply:
Visa Credit Card - 1.5% fee and MasterCard Credit Card ‐ 1.5% fee applies.
For late payment or urgent bookings, please notify us via email at payments@tweetworldtravel.com.au
After bookings are deposited/fully paid, any amendment has to be requested in writing and incurs $69 fee per person, plus any additional costs and administrative expenses incurred in arranging the alteration.Alterations will be made at our discretion and may not always be possible.
Safety Net Protection is not included in our tour/cruise packages. If you wish to purchase safety net protection, an additional fee of $95 per person will be incurred. This is only valid for a one-time use (claim).
· Safety Net Protection enables passengers to amend their tour and/or river cruise 15 days prior to departure, to another tour/cruise to the same destination, departing in the same year (once only) without any applicable cancellation charges or penalties. The new tour must be at the same cost or higher, but cannot be at lower cost than the initial cruise/ tour booked. If the passenger chooses the higher cost option, then the additional difference amount must be paid. However, no modifications shall be accepted less than 15 days prior to departure.
· Safety Net Protection is payable immediately at the time of making the deposit payment. Once purchased, Safety Net Protection is not refundable
· Safety Net Protection does not apply for airfares or third-party fees and charges.
· Safety Net Protection allows for amendment ONLY, not cancellation.
Your travel voucher will be issued and send to you or your travel agent from 15 -30 days before your departure. Make sure you have your travel voucher before you travel.
Please check with your consultant, your travel insurance provider or read our cancellation policy carefully before cancelling or amending your booking. For a specific tour / cruise package, a separate cancellation policy might be set out and be applied to your booking.
Please see the below for the cancellation policy of this package.
6.1 Cancellation by customer
Before the travel date the following fees will be apply:
110 days or more before departure – $900 per person is non-refundable
109‐79 days before departure – 65%
78‐61 days before departure – 85%
Within 60 days of departure – 100%
Any 'no show' – 100%
After the trip has commenced, we are unable to refund any amount for unused services due to your unwillingness to participate, early departure, late arrival, or missed days on tours. If your tour/package includes international/domestic flights the airline's cancellation policy will be applied.
6.2 Cancellation by Tweet World Travel
If this package is cancelled or varied prior to departure due to unforeseeable circumstances such as, but not restricted to, severe weather conditions or force majeure, Tweet World Travel will refund all monies prior to departure less visa cost, fuel surcharge and any other cancellation fees levied by airlines and other third parties.
6.3 Cancellation by Local Supplier or Third-Party Travel Provider
If the Local Supplier or Third Party Travel Provider changes any part of your booking for reasons beyond its control, for example, if a Local Supplier or Third Party Travel Provider changes its schedules, overbooks, or if there are any changes in applicable surcharges, fees or taxes, we will use every reasonable endeavor to notify you. If any such changes result in your Travel Product costing more or otherwise being materially different, then you may cancel the Travel Product and we will refund any monies already paid less any fees charged by us under these terms and conditions and by the Local Supplier or Third Party Travel Providers under the terms and conditions you agreed with them.
7.1 PUBLICITY
When you book with Tweet World Travel, you agree that we may use images of you taken during the trip and any comments made in writing by you regarding the trip, without recourse to you and without compensation to you, for publicity and promotion purposes only through whatever medium we choose.
If you do not want your images to be displayed, you have to advise us in writing at the time of booking, or when you collect your travel documents.
7.2 PRIVACY
Tweet World Travel collects information about you (including health information where necessary) to process your travel arrangements, facilitate your participation in loyalty programs and conduct marketing activities and market research. If the information is not provided, we may not be able to make travel arrangements for you. We may disclose your personal information to our related companies, carriers, travel service providers, organisations which provide services to you.
For our full Privacy Policy, see enclosed LINK
16-Day Magnificent Mekong Cruise with Ha Noi and Halong Bay
Inclusion Highlights:
Domestic flight from Haiphong to Ho Chi Minh City with Vietnam Airlines(economy cabin)
Private airports transfer in Hanoi and Ho Chi Minh City
1-night accommodation at 4-star hotel in Hanoi
2 -nights onboard 5* Era Cruise in Halong Bay
Luxury coach transfer from Hanoi to pier
Private transfer from pier to Haiphong airport
Meals: 3 = breakfasts, 3= Lunches; 2= Dinners
Entrance fees and sightseeing during cruise
18-Day Magnificent Mekong Cruise with Hanoi, Halong Bay and Hoi An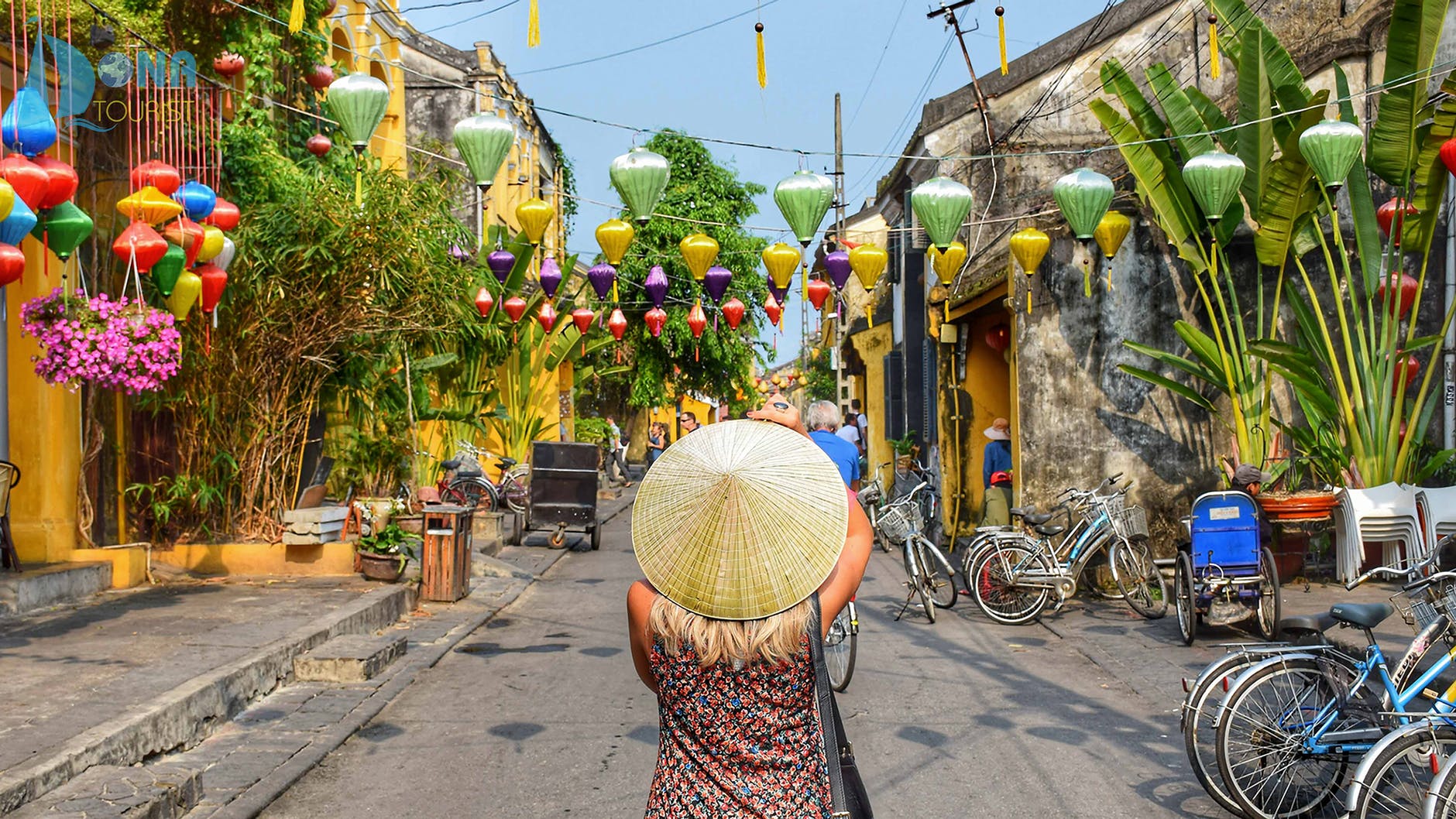 Inclusion Highlights:
Domestic flights from Hanoi to Danang and Danang to Ho Chi Minh City with Vietnam Airlines(economy cabins)
Private airports transfer in Hanoi and Ho Chi Minh City
Private return airport transfer from Danang airport to Hoi An
2-night accommodation at 4-star hotel in Hanoi
Full day Hanoi City Tour with Lunch
1 -nights onboard 5* Era Cruise in Halong Bay
2 - night at 4-start in Hoi An
Luxury return coach transfer from Hanoi to pier
Private transfer from pier to Haiphong airport
Meals: 5 = breakfasts, 3= Lunches; 1= Dinners
Entrance fees and sightseeing during cruise and tour
OTHER HOT DEALS