Christmas in the Bordeaux region (port-to-port cruise)
BORDEAUX - PAUILLAC(4) - THE MÉDOC - BLAYE - BORDEAUX - LIBOURNE(4) - SAINT-EMILION - BORDEAUX
Embark on a magical cruise through the Gironde. You will be able to celebrate Christmas all along this journey where you will discover the most precious secrets of the region. After a refined Christmas Eve dinner, you have the option to go to mass in Bordeaux. Your stay will also be the opportunity to discover the Grands Crus Wine Route of the Medoc as well as Blaye and its Route de la Corniche.
Trip code : BON_PP
Duration : 5 days
Destination : 23 December: BORDEAUX - 24 December: PAUILLAC(4) - 25 December: BORDEAUX - 26 December: LIBOURNE(4) - 27 December: BORDEAUX
Travel Dates :2022/2023
THE CROISIEUROPE DIFFERENCE
All meals included - DRINKS INCLUDED with meals and at the bar
Refined French cuisine - Gala dinner and evening - Welcome cocktail
Free Wi-Fi onboard
Headsets are included for excursions
Official welcome from the captain and crew
Onboard activities
Travel assistance and repatriation insurance
All port fees included
CRUISE HIGHLIGHTS
Celebrate Christmas during an unforgettable cruise full of joyful, enchanting surprises.

Discover(1):

The Médoc and the Grands Crus Wine Route
Saint-Emilion, the history of a medieval village with its prestigious châteaux
Bordeaux by night

Midnight mass in Bordeaux(2-3)
Christmas present
Christmas Eve dinner (including wine)
***Important Note***
For operational reasons and passenger safety, Tweet World Travel and its suppliers reserve the right to change, vary, modify or cancel any itinerary or arrangement in relation to the tour/cruise as considered necessary.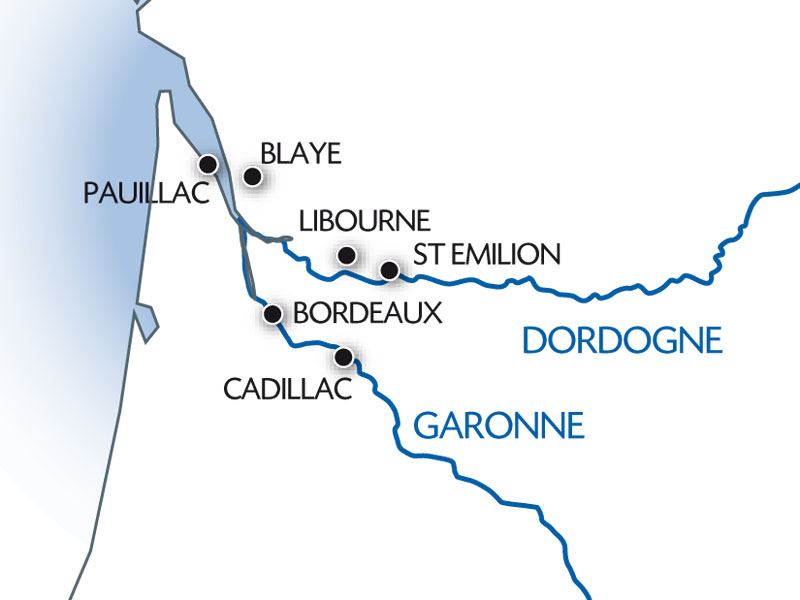 This Cruise is not recommended for persons with reduced mobility.

All of our cruises/excursion require a reasonable level of fitness. Every traveller on our cruises is required the ability to walk around sights on uneven surfaces in both urban and rural / mountainous areas unaided. You will be getting on and off cruises, coaches and boats, walking around the sights and climbing some steps.

Please read our cruise itinerary carefully for outline of activities to help you select the right holiday for you.

Important notes:
• All persons must be fit and physically able to partake unaided in their chosen activities/packages/tours /cruise etc. as outlined in the itinerary.

• All parties acknowledge the physical demands and hazards involved in the tour or cruise they will be undertaking and have chosen to participate at their own risk.
We provide a wealth of dining experiences and venues. Most meals during the cruises are onboard or at famous restaurants during excursion, with the menus handpicked and planned to highlight a perfect mix of Local and Western cuisines.

• Meals onboard are a cultural culinary experience: Continental breakfast buffets with a rich menu are offered daily, while lunch and dinner are set menus.

• Gala evening: The gala evening is a long-awaited tradition in the world of cruising. This is the night we like to dress up, although no dress code is imposed. The crew all in their dress uniform, are presented to the passengers who are invited have a pre-dinner drink with the captain in the company of the purser, and the head chef.

Note: It is your responsibility to notify us of any dietary requests/requirements. We will do our best to meet your request/requirements, however, cannot guarantee that it can always be accommodated.

The currency accepted on board is the local currency or US dollar. You can pay in dollars or using an international credit/debit card (Visa and MasterCard) at the end of the cruise. It is recommended to have some local currency or US dollars in cash with you during your cruises.
A range of activities and entertainment are provided on board:

• Before dinner, games and quizzes are hosted by our entertainers in the lounge bar

• On the sun deck, where you can stroll alone, be with family or friends or sit comfortably in the sun loungers, gymnastics sessions are organised in the morning whilst enjoying the magnificent views of the landscapes that pass by.

• The panoramic lounge bar, the library and the "piano bar"
• Depend on the destination, lectures on subjects related to the history and geography of the places visited, are offered in the lounge bar.

• Some evenings, the dance floor of the lounge bar comes to life with musical evenings, folk groups or singers

• Some cruises have variety evenings where the crew members reveal their hidden talents are also provided.

All cabins are air-conditioned and double-occupancy cabin with shower in bathroom

• Triple Share: Available upon request
• Bedding Configuration: Double or twin bedding (subject to availability).
• Adjoining / Interconnecting Rooms: Not Available
• Laundry service: Not Available
• Wi-Fi: All the cruise is equipped with free Wi-Fi available in all lounges / bars and receptions. For some destination it is available in the cabin.

After purchase, you will receive a Booking Confirmation and Passenger Information Form by email. Within 24 hours of purchase you need to send us a copy of your passport together with your Passenger Information Form.

After purchase, you are required to make a deposit or full payment for your order. Please note most of our deposit is non-refundable. Please check your booking and your invoice for the Terms and Conditions which apply specifically to your booking.

If you would like to cancel your booking, please refer to our cancellation terms.

Please note:
• Any special requests, preferences MUST be clearly stated in your Passenger Information Form
• Any change requested after submitting your Passenger Information Form cannot be guaranteed, is strictly subject to availability and will incur surcharges

Safety Net Protection is not included in our tour/cruise packages. If you wish to purchase safety net protection, an additional fee of $105 per person will be incurred. This is only valid for a one-time use (claim).

Safety Net Protection enables passengers to amend their tour and/or river cruise 15 days prior to departure, to another tour/cruise to the same destination, departing in the same year (once only) without any applicable cancellation charges or penalties.

The new tour/cruise must be at the same cost or higher but cannot be at lower cost than the initial cruise/ tour booked. If the passenger chooses the higher cost option, then the additional difference amount must be paid. However, no modifications shall be accepted less than 15 days prior to departure.

Important notes:
• Safety Net Protection is payable immediately at the time of making the deposit payment. Once purchased, Safety Net Protection is not refundable
• Safety Net Protection does not apply for airfares or third-party fees and charges.
• Safety Net Protection allows for amendment ONLY, not cancellation.
• You will be responsible for all your personal belongings while on the tours. It is your responsibility to make sure your room is secure.

Tipping is not compulsory and is not included in this cruise. We believe that if you choose to tip, you should only pay for the service you receive.

In general, tipping is widely accepted as a way to show your appreciation of good service but is not compulsory. Tipping is expected and often makes up a large part of people's wages.

• If travel on a river cruises and happy with the services provided by your crews and service onboard. Recommended tips - For the crew members on board the ship - $10US per day per passenger.

• If you are happy with services provided by your tour guides and drivers, a tip is appreciated. Recommended tips - For the guides and drivers - $6US per day per passenger.

You must carry your own luggage from/to the coach and to/from the hotel or cruise. The driver/crews and his assistance will assist with the uploading/off-loading of your luggage.

Please note:

• You will be responsible for all your personal belongings while on the tours/cruises. It is your responsibility to make sure your room/cabin is secure.

• Tweet World Travel will not be liable for any loss or damage to your luggage or other personal belongings.

Our products DO NOT include Travel Insurance. Travel insurance is not included in our cruises and shore excursions.

For your protection, we strongly recommend that you purchase comprehensive travel insurance for your travel arrangements (without limitation) that include coverage for medical expenses, loss of luggage, cruise, land content and airfare charges that may occur.

You need to provide us your Travel Insurance details upon booking, or at least before 30 days prior to your departure.

If you do not have travel insurance prior to your departure, we retain the rights to refuse boarding/joining our tours or cruises. We might refund / provide travel credits for you, less any unrecoverable fees including but not limited to admin fees, visas fees, other suppliers' cancellation fees. We won't be held liable for any costs associated with this matter.

FAQ & Travel Blog
Your cruise with all meals from dinner on the first evening to breakfast on the final day - onboard drinks included (except for drinks from our special lists) - double-occupancy cabin with shower and bathroom - assistance from our onboard multi-lingual host/hostess - onboard entertainment - welcome cocktail - gala dinner - travel assistance and repatriation insurance - all port fees - Christmas present - Christmas Eve dinner including wine.
Please note: this cruise doesn't include the entry visa for the country it travels to. Make sure you have acquired a valid visa before travelling and joining the cruise. Check whether a single entry or multiple entry visa is required/ available.
When assisting with an international travel booking, we assume that all travellers in the booking have a valid Passport and Visas to enter to the country it travels to. Passports must be valid for the countries through which a ship or tour passes. It is the responsibility of each passenger to ensure the validity and conformity of their passport/Visas.
It is the customer's responsibility to make sure that the travellers have the valid visas and/or correct visa type to enter the destination country they are travelling to. Travellers might need to present the visas at multiple checkpoints and may be refused to fly out of their countries, if the visa documents cannot be presented. If such an event occurs, we won't be liable and the travellers will be deemed as "no-show". Please check our Terms & Conditions for penalty for "no-show".
Visa and other entry and exit conditions (such as currency, customs and quarantine regulations) change regularly. Contact the nearest Embassy or Consulate for up-to-date information.
Important Note:
All travellers must have a valid passport for international travel and most countries require at least 6 months validity from the date of return and some countries require a machine‐readable passport.
Some countries require visas and re‐entry permits which meet the requirements of immigration and other government authorities.
It is your sole responsibility if any fines, penalties, payments or expenditures incurred as a result of such documents not satisfying the requirements of those authorities.
CLASSIC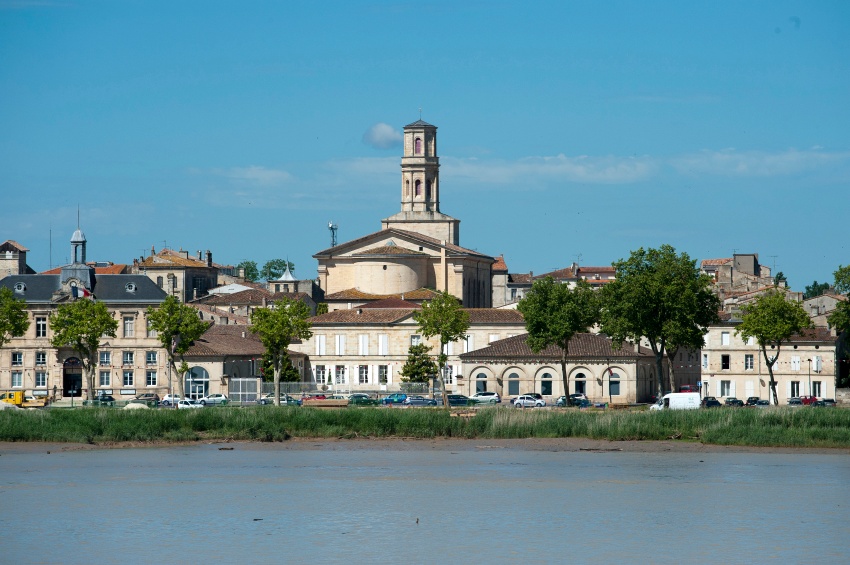 CLASSIC EXCURSIONS PACKAGE - 2022
Included in tour package Pauillac and the Châteaux du Médoc route Blaye and the corniche route Saint Emilion (visit and tasting) Bordeaux by night
PRICE PER PERSON
Pre-paid : 381 AUD
On-board : 445 AUD
CLASSIC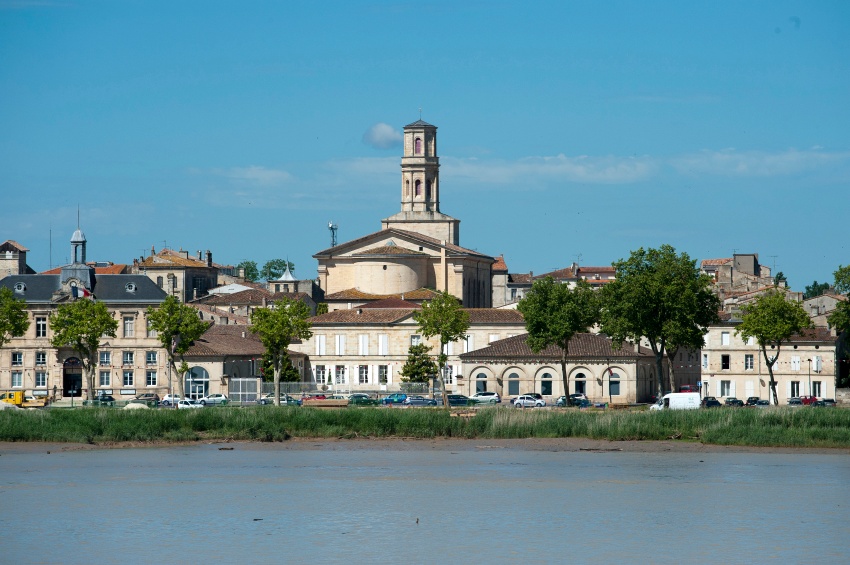 CLASSIC EXCURSIONS PACKAGE - 2023
Included in tour package Pauillac and the Châteaux du Médoc route Blaye and the corniche route Saint Emilion (visit and tasting) Bordeaux by night
PRICE PER PERSON
Pre-paid : 391 AUD
On-board : 456 AUD
Drinks from our special lists, or drinks ordered during excursions or transfers - cancellation and baggage insurance - optional excursions (to be reserved and paid for on board or at travel agency) - transfer by coach(3) - transfers to/from departure/arrival points - personal expenses.